Hello Friends,
Welcome back and today I will share you some AdSense Alternatives which you can use as a source of income if you are unable to get AdSense Approval.
Top 25 AdSense Alternative for new websites
Although there is no any match to AdSense so we will keep this article updated.
Let's start by quick intro of some topics related to this post..
What is Google AdSense?
Google AdSense is indeed the top choice for blog owners to earn money from their blogs. However, due to various reasons —such as always getting rejected during submissions or wanting to earn extra income — you decide to look for Adsense alternatives.
Whatever the reason, you've come to the right article. Here we will review the 13 best AdSense alternatives for you.
What is need of AdSense Alternative?
We will explain the Adsense alternatives in full below. Make sure you read this article to the end because we will give you an ebook gift at the end of the article. Curious, right? Listen to the end, OK!
Before we begin, we'd like to remind you that the order of the Google AdSense alternatives below is random. Everything is good, just adjust it to your taste and type of blog.
Well, you can increase the amount of traffic by applying SEO techniques. What are these techniques? You can find it in full in the below Article :
To conclude this review, we will provide a brief summary of the important features of each Google AdSense alternative:
This isn't based on Ranking*


Go to WebSite

AdNow is a widget-based ad provider other than AdSense with the type of Native Ads. This type is more effective and efficient because it can adjust to the appearance of the website. Starting from the type of font, font color, to the form of the ad.

AdNow can also adjust the ad size depending on the device the visitor uses to access the blog. So, if the ad looks big on the computer, the ad display on the smartphone will still be small.

AdNow tries to combine ads with blog or website content so that it can increase visitor engagement. Therefore, it is very suitable to be installed as an AdSense alternative if you want to increase visitor engagement.

AdNow submission also does not require many conditions, really. You just need to make sure that your blog doesn't violate copyright or there is any illegal activity in it. For example, spam, adware, malware or adult content. Not complicated, right?

If you are interested in installing AdNow, we have written a complete guide in the article → Make Money on Blogs with AdNow Native Ads

Advantages:
More than 1,700 registered advertisers. This number is still increasing, which shows that AdNow can be trusted.
The application process is fast and easy. Just make sure that the blog is not infringing copyright or any illegal activity.
Can be run with other advertising programs . So you can install AdNow with Google AdSense or with other AdSense alternatives.
Disadvantages:
Cannot filter ads.
Payments are sometimes late.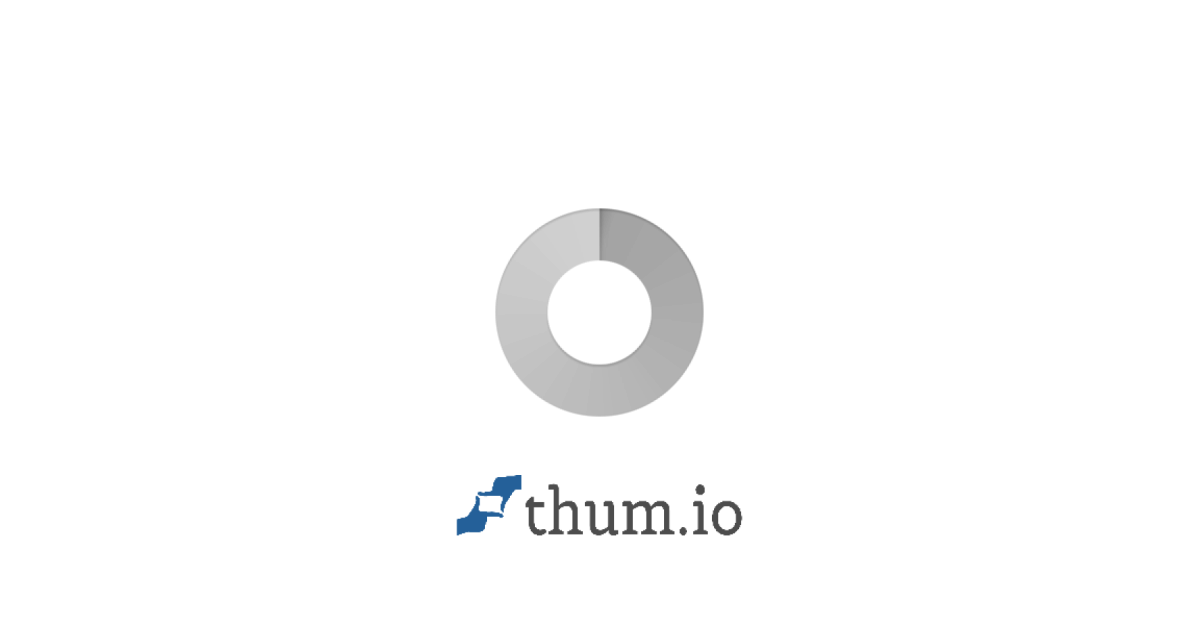 Go to WebSite
MediaNet is among the best adsense alternatives
It can be said that MediaNet is the biggest competitor of Google AdSense. This is because MediaNet is run by Bing and Yahoo, which are also Google's competitors in the search engine sector.
However, that's not all that makes MediaNet the biggest competitor of Google AdSense. MediaNet also has advanced advertising technology. Call it native ads, search, video display, and many others.
MediaNet also has a very responsive customer support team. They are ready to solve your various problems quickly and easy to follow.
Installing MediaNet on your blog is also not difficult. You just need to enter the short code and the ad will automatically appear. Oh yes, the ads displayed will also match the content of your blog.
So take it easy. If your blog is about cats, visitors will also get ads related to cats. Not ads about whales, for example. The suitability of this ad also makes visitors feel not spammed by irrelevant ads.
Advantages:
Guaranteed reliable . MediaNet is run by two giant companies, Bing and Yahoo. So it is guaranteed reliable.
Very responsive customer support . They are ready to solve your various problems quickly.
Blog-relevant ads. No need to be afraid of your blog visitors being spammed by unrelated advertisements.
Disadvantages:
Visitors need to click on the ad twice for you to earn revenue.
Most of the traffic comes from the United States, United Kingdom and Canada.
Go to WebSite
PropellerAds can be an alternative to Google Adsense
In its eight years of existence, Propeller Ads has managed to collect more than 150,000 publishers spread across 195 countries in the world. An achievement that cannot be underestimated for ad providers other than AdSense.
Propeller Ads also has a system that can bypass AdBlock. So, you don't have to worry if visitors use AdBlock so they don't see the ads that are installed.
Propeller Ads already has a system for ad filters. Visitors will only see relevant ads. You can make sure that the ads that appear do not contain viruses.
However, if there is a spam ad that manages to escape, there's no need to panic because you can report it to Propeller Ads' 24-hour customer support. Propeller Ads customer support will immediately remove these spam ads from your website and then replace them with safer and more relevant ads.
Applying for Propeller Ads is also not difficult. You just have to register and just wait for news of acceptance from them. Once accepted, you can enter the Propeller Ads code into any page on the blog.
The types of ads from Propeller Ads also vary. Starting from push notifications , on-click ads, widgets, and many others. The large variety of ads is very helpful. Because, you can experiment with placing different types of ads. Then, from there, you can know which ones are clicked the most by visitors.
Advantages:
Minimum disbursement of funds 5 $. Much more profitable than the minimum disbursement of Google AdSense, which is $100.
Types of ads vary . Starting from push notifications, on-click ads, widgets, and more.
Ad filter system . All ads that appear are certainly not spam and do not contain viruses.
Disadvantages:
The best performing ads are pop-under and full-page ads. In fact, this type of advertising provides an annoying experience for visitors.
Small income from websites that do not use English.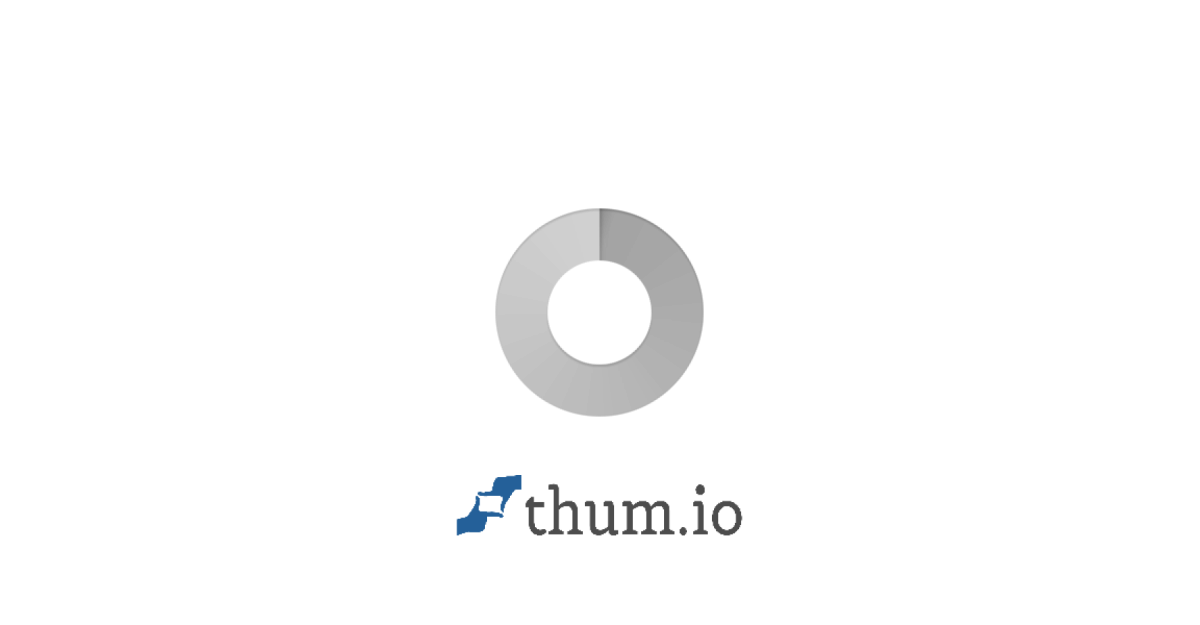 Go to WebSite
Infolinks is included in the adsense alternative
Infolinks has 100,000 users spread over 128 countries. Infolink also collaborates with several world-famous brands, such as Nike, Netflix, Amazon, and Facebook.
In Infolinks, there are various types of ads that you can choose from, namely InFold, InText, InArticle , and In-Tag . Whatever type of fish you choose will not damage the appearance of the blog, really. Because, Infolink ads blend perfectly with your content.
The types of ads displayed to visitors can also vary because Infolink chooses a fairly sophisticated AI. Thus, the ads that appear are guaranteed to remain relevant for each visitor.
Installing Infolinks to your blog is also simple. Once your application is accepted, you will receive a unique JavaScript that can be added to your blog 's HTML . However, it should be noted, if you are using Google Analytics , make sure to include the Infolinks script right before the Google Analytics code, yes.
Advantages:
Advanced AI . The ads displayed remain relevant to each visitor.
Ads blend with content so you don't have to change the look of your blog.
Disadvantages:
Income is not as high as Google AdSense.
Revenue is lower for websites in Asian countries, compared to Europe and America.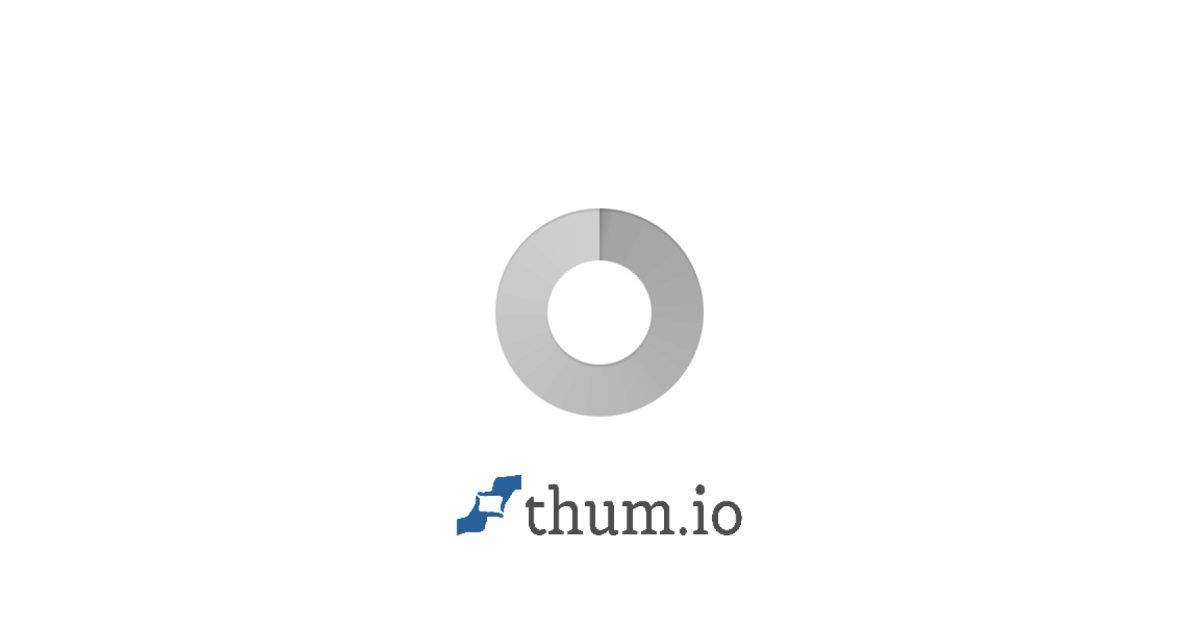 Go to WebSite
RevContent is an ad provider other than adsense
RevContent is an alternative to Google AdSense that has high-quality ads. They can guarantee that their ads can increase engagement. Because RevContent has advanced technology and RevContent collaborates with world-famous brands.
Therefore, to join them was quite difficult. One of the conditions requires that your blog must have 50,000 visits per month. In other words, RevContent is not suitable for small blogs.
However, if you manage to pass, there are various excellent features that are not available in other Google AdSense alternatives. One of them, personal account management that can help optimize ads so that your blog monetization can be maximized.
Oh yes, the display of ads from RevContent is difficult to distinguish from the content of your blog, you know. Because the RevContent ad has a look like a "recommendation for the next article". With a display like this, visitors don't even know that it's actually a hidden ad.
Advantages:
High quality advertising due to advanced technology and cooperation with world's big brands.
Personal account management so that it can help optimize your income.
Display ads that are difficult to distinguish from content . This makes RevContent ads do not interfere with the appearance and comfort of visitors.
Disadvantages:
Blogs must have high traffic to be able to join.
The submission requirements are quite complicated.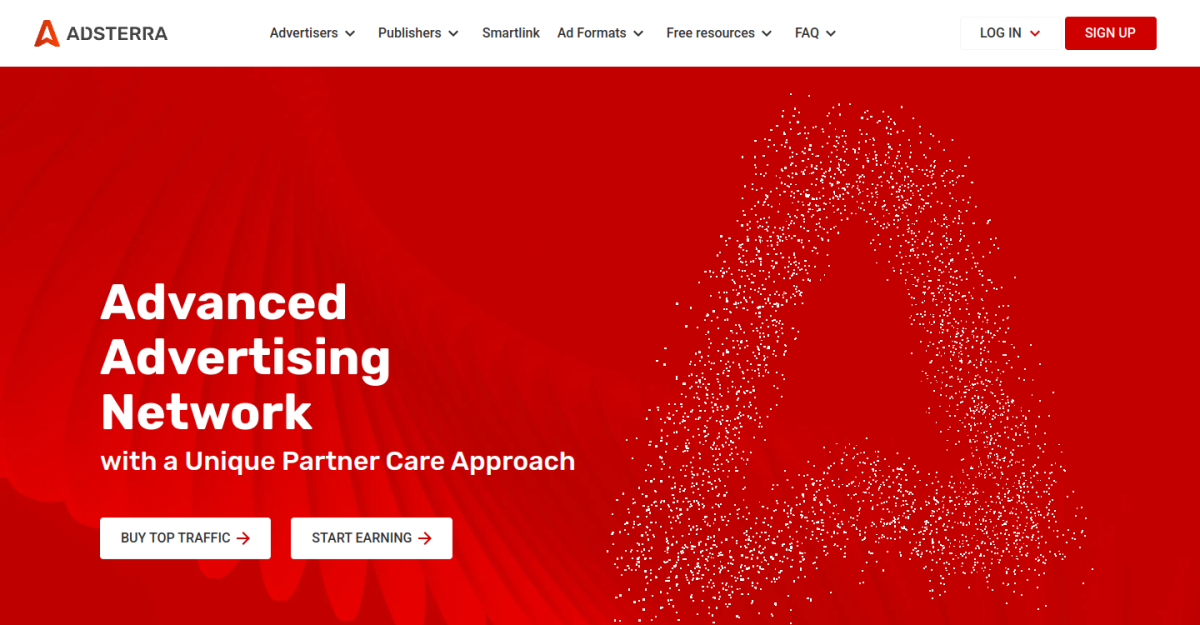 Go to WebSite
Adsterra is an example of an Adsense alternative
Adsterra is the best AdSense alternative when it comes to pop-under ads. However, Adsterra also offers other types of ads, such as video ads, push notifications, banners, and many others. These ads can run smoothly, both on desktop and from mobile.
All types of ads on Adsterra are protected by a sophisticated third party system. They can protect visitors from malware or inappropriate advertisements. However, if malware still escapes or other important issues, you can contact Adsterra via Skype for a quick resolution.
Advantages:
The best alternative to pop-under ads.
Advanced third party protection. Visitors are free from malware or inappropriate ads.
Help via Skype for quick solutions.
Disadvantages:
Minimum disbursement of $100.
Not suitable for small traffic blogs because of the high disbursement of funds.
Go to WebSite
PopAds is an ad other than adsense
Similar to Adsterra, PopAds is also the best AdSense alternative when it comes to pop-under ads. In addition, PopAds also provides ads in the form of pop-ups, tab ups, tap unders, and many others. No less interesting, in PopAds, you can also adjust the frequency of the appearance of ads so that visitors don't get bored of seeing ads.
Oh yes, another advantage of PopAds is that you can withdraw your payment every day. Provided, you manage to earn more than $ 5 every day. Fortunately, PopAds has an ad network that can reach visitors in more than 50 countries. So you can get more traffic easily.
Advantages:
Specializes in pop-under ad types .
Reach visitors in more than 50 countries.
Daily payout , provided you earn more than $5 per day.
Disadvantages:
Visitors generally don't like pop-under ads.
Ads are not relevant to the content on the website.
Go to WebSite
Evadav is an adsense alternative
Evadav is a new player in the advertising platform. However, this does not prevent Evadav from entering the list of the best AdSense alternatives. This is because push notification ads from Evadav are something that cannot be underestimated.
Why?
Because you will continue to earn money as long as visitors—who have agreed to receive push notifications—interact with ads from Evadav. In other words, when a visitor clicks on, opens, or even closes an ad, you will earn income.
In addition, Evadav also guarantees that all types of advertisements they display are safe because they have been previously selected.
Advantages:
Evadav's push notification ads are one of the best .
Ads that have been selected so that they are safe and of high quality.
Disadvantages:
Not told which ads are performing poorly.
It's still new so there's not much variety of ads.
Go to WebSite
RevenueHits is also the best Adsense alternative
Founded in 2008, RevenueHits is slowly gaining a reputation as one of the best AdSense alternatives. This is all because of RevenueHits' sophisticated and smart system that can study the ads on your blog.
The system analyzes and compares RevenueHits ad types with your blog content. Then, the system can choose what types of ads are optimal to run on your blog.
So, the types of ads you get will also vary depending on the content of the blog content. Starting from popups, banners, widgets, and so on. So sophisticated, right?
Advantages:
Sophisticated ad analysis system so you can determine what types of ads are suitable for your blog.
Disbursements start from $20.
Disadvantages:
Outdated user interface.
Confusing dashboard for new users.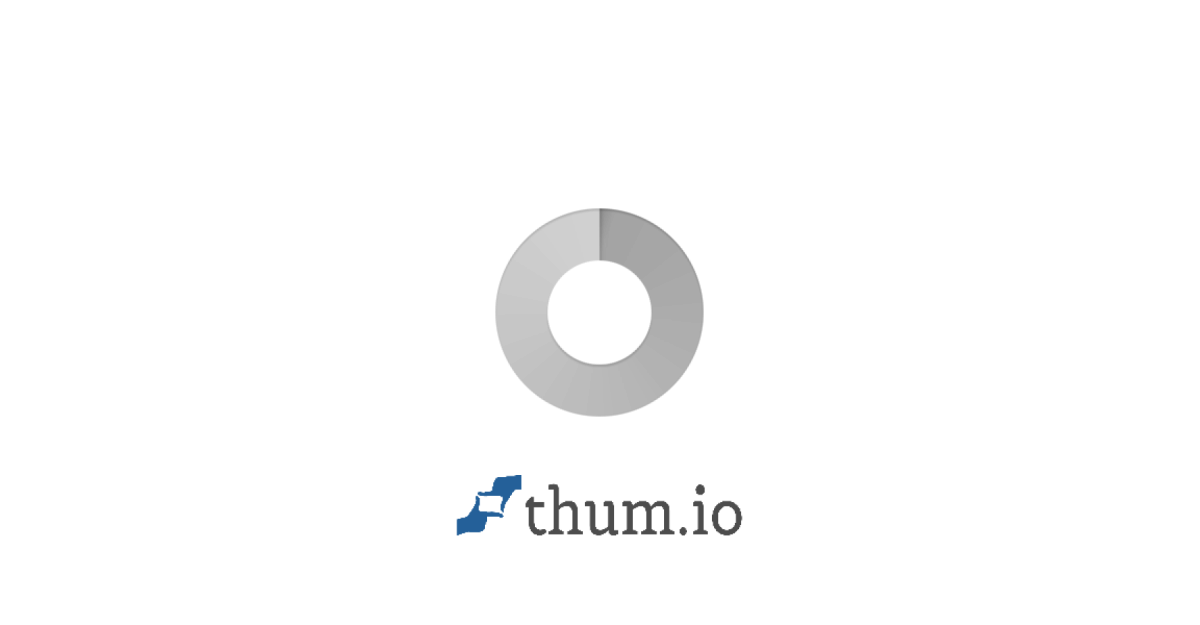 Go to WebSite
ylliX is a Google AdSense alternative that offers a simple registration system. In addition, this one AdSense alternative also has a very low disbursement policy, which is only $1 per day. Very far from Google AdSense, the minimum disbursement is $100.
The application process is also easy and fast. You just register and the account will be activated immediately after registration is complete. You don't have to wait days and worry if your application is not accepted.
The types of ads offered by ylliX also vary. Starting from popunder ads, layer ads, full page ads, and many others. All types of ads provided by ylliX also support desktop and mobile devices.
Advantages:
Minimum disbursement is 1$ . Very low compared to Google AdSense with a minimum of $100.
Easy and fast submission . You are done registering and the account is active immediately.
Variety of types of ads offered . Starting from popunder ads, layer ads, full page ads, and many others.
Disadvantages:
Even though the minimum disbursement is $1, it is difficult to achieve due to the low rate of ylliX.
Ads that are not user friendly.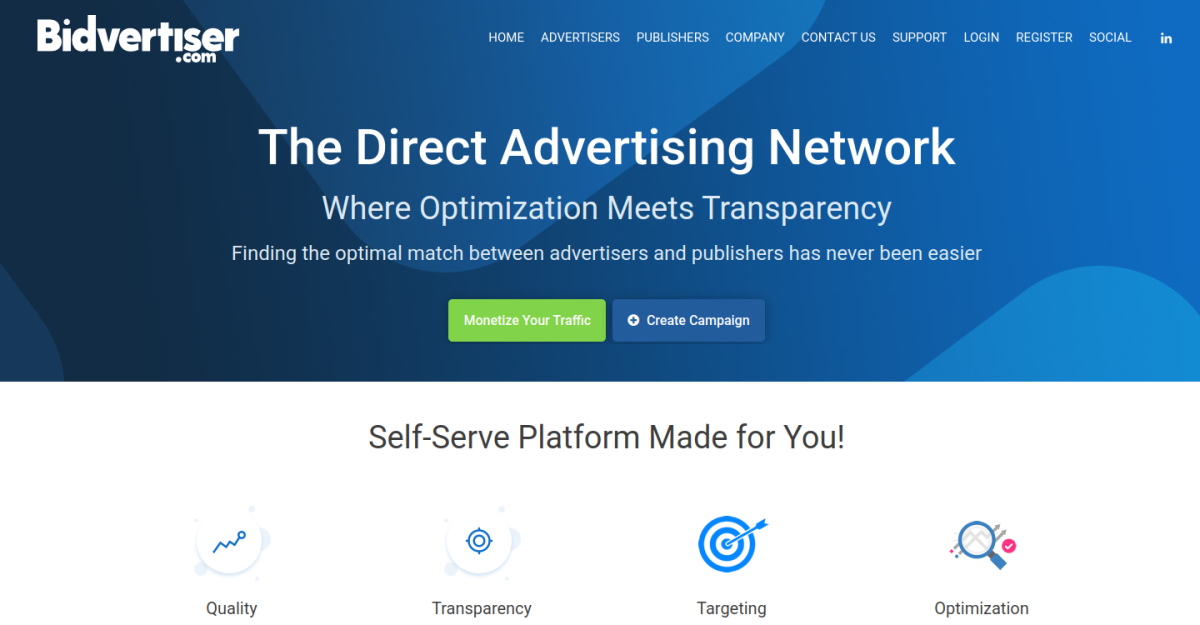 Go to WebSite
Again, this is an alternative to Google AdSense with a hassle-free application process. You can be immediately accepted by Bidvertiser as long as the blog does not violate the general provisions. Such as, contains spam content, adult content, or fraud.
With Bidvertiser, you can target ads based on keywords or from the location of visitors. But unfortunately, the ads displayed on your blog are not necessarily relevant to the content on the blog.
However, you should not immediately discourage using Bidvertiser just like that. Because, even though the ads are irrelevant, they are quality ads with high performance owned by Bidvertiser. So, the possibility of ads to be clicked by blog visitors is still high.
In addition, these advertisements are also monitored 24 hours a day by Bidvertiser. So even though they are irrelevant, the ad is still clean and free from viruses.
Advantages:
Easy and fast submission .
Quality ads with high performance.
Ads are monitored 24 hours so it is guaranteed to be free from viruses.
Disadvantages:
Ads are irrelevant.
Performance report view that doesn't provide data from impressions and CTR.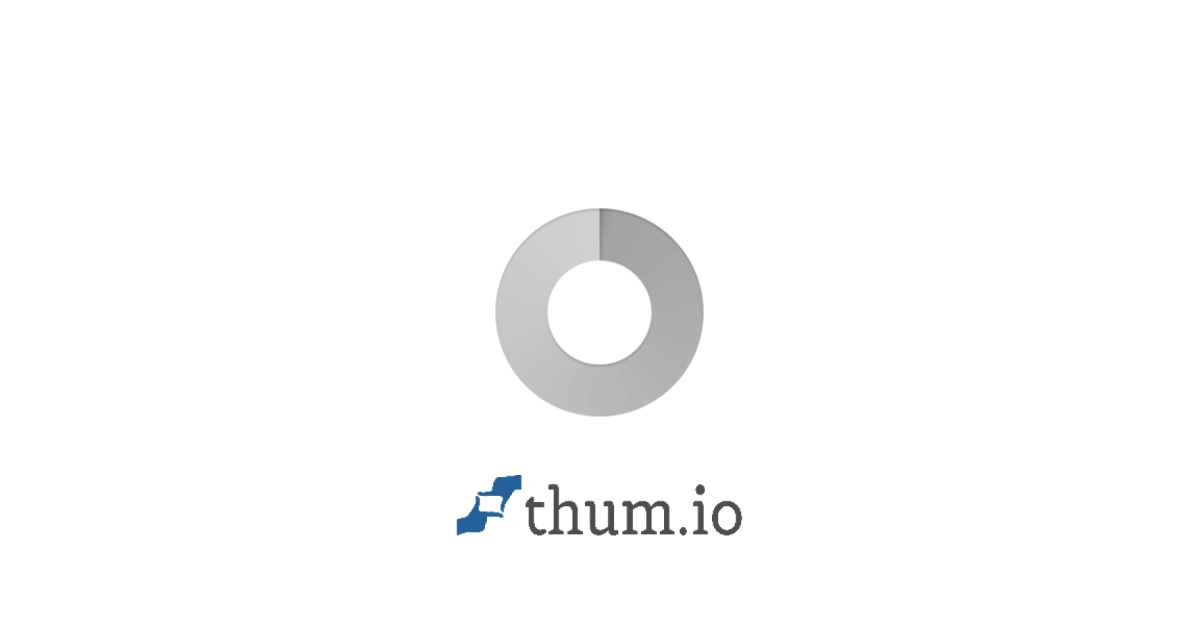 Go to WebSite
PopCash is one of the best google adsense alternatives
PopCash offers a different advertising system with other ad providers other than AdSense in general. They limit the appearance of ads on your blog. Each visitor will only see one ad every 24 hours.
Indeed, it can limit your income. However, the system can provide a better user experience. Because, visitors are not always presented with advertisements every time.
PopCash also provides a low minimum disbursement of funds. You just get $ 10 and the money can be disbursed via PayPal.
Advantages:
Ads do not always appear , so as to maintain the user experience.
Minimum disbursement is $10.
Disadvantages:
The appearance of ads is limited so that income will also be limited.
"Pop" type ads are often annoying to visitors.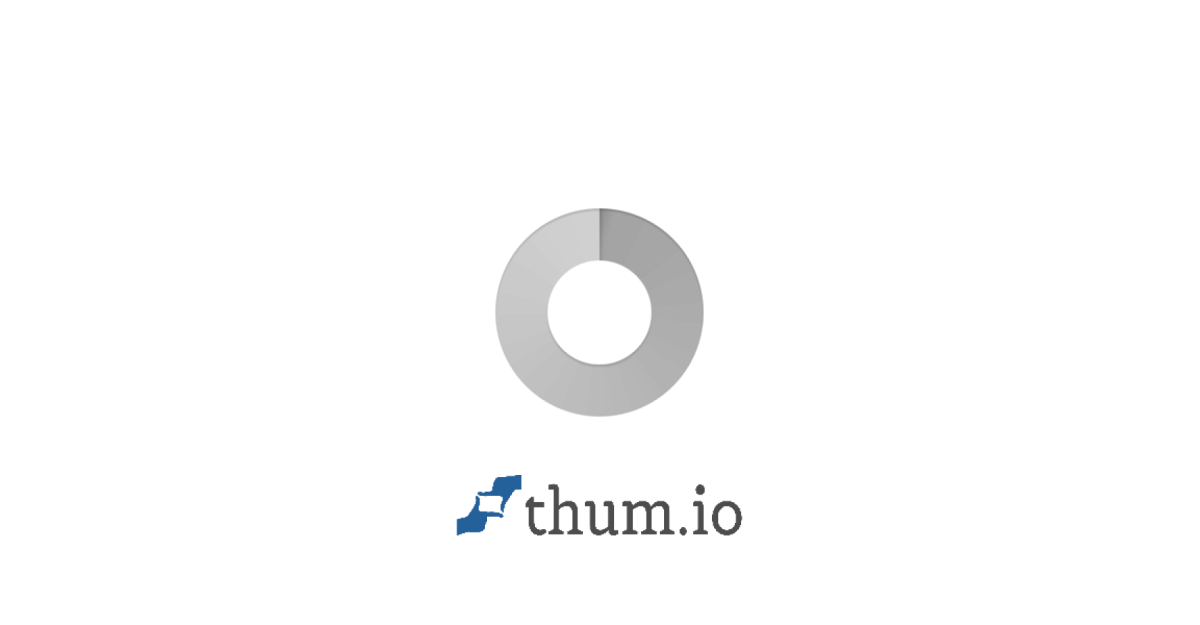 Go to WebSite
Minimum withdrawal is 10$. We pay our users on net-15 basis. Paypal, Paytm, upi, bitcoin are our withdrawal methods.
Advantages:
Monetize up to 30% more effectively than before.
Get paid via different withdrawal methods
Monetize web and mobile traffic.
Clean ads only
Disadvantages:
Newly Made by old companies
You may face some errors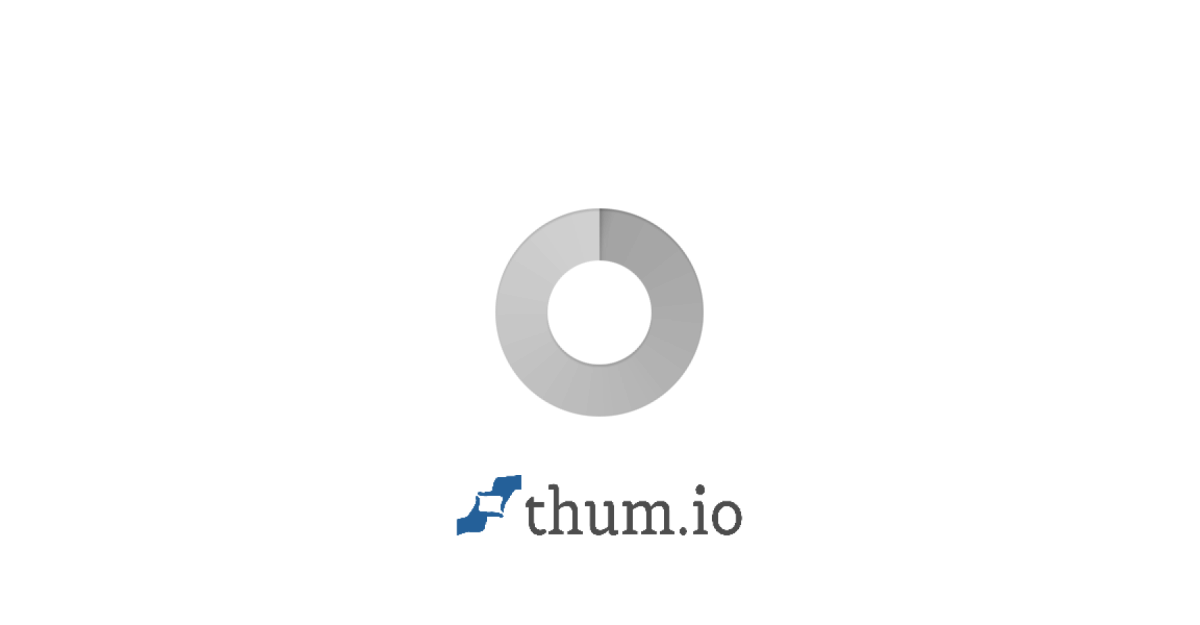 Go to WebSite
Founded in 2012, we set out to provide bloggers with an ad-solution that favored the website owner. We had been working with ad-networks for years and were fed up with the lack of reporting, performance, and answers in general.
So we started The Blogger Network and quickly became the fastest growing advertising network in the blogging space.
Very quickly we learned however, that not every publisher identified as a "blogger," and not every advertiser wanted to work with a "network" (they had gotten a bad rap over the years of mixing good and bad inventory for buyers).
We needed a name that connected better with who we are and who we work with. Thus, we became Monumetric.
Advantages:
Ad strategies built for publishers, driven by data, and friendly for readers.
Monumetric is your full-service ad revenue partner, helping you reach your revenue goals while preserving the best user experience for your site.
Category selection also 🙂
Disadvantages:
Ads supplied only to specific traffic amount asked on registration..
Not a perfect AdNetwork for starters..
Go to WebSite
Our self-serve platform makes it easy to get your campaign setup within moments. No paperwork to hold up the process. Pay as you go.
Start, stop, pause campaigns, edit bids, and review reports hassle free with our intuitive interface
Create your message and upload your images to create visually stunning native advertisements to connect with users..
Native, Video, Display, it's all here!
A robust default tag management system protected by our fraud filter
A built in CMP for monetization and compliance under GDPR
A true set it and forget it solution
Best of all: no commitments, no contracts, no mess, no worries
Advantages:
To be eligible for Adversal, your site must garner at least 50,000 pageviews per month.
The minimum payout is $20, issued monthly.
Receive payments via wire transfer, PayPal, ACH, or cheque.
Disadvantages:
You are asked for A
A custom domain
No Login system should be there on your website
Go to WebSite
AdThrive is the best — trustworthy, hard workers, knowledgeable, supportive, they work hard to get us the best RPMs, they provide great resources and they CARE.
Publishers see a 75% average revenue lift vs. other major ad providers — with the same or fewer ads.
The industry's leading experts — from sales and customer success to performance analysts, engineers and data scientists — are dedicated to supporting and growing your business.
Advantages:
Premium ad campaigns result in 75%* RPM growth with AdThrive.
3,500+ independent publishers reaches 181M unique visitors per month.
Disadvantages:
It requires at least 100,000 monthly pageviews, the majority of which must be based in the U.S.
The minimum payout is $25 for PayPal and direct deposit.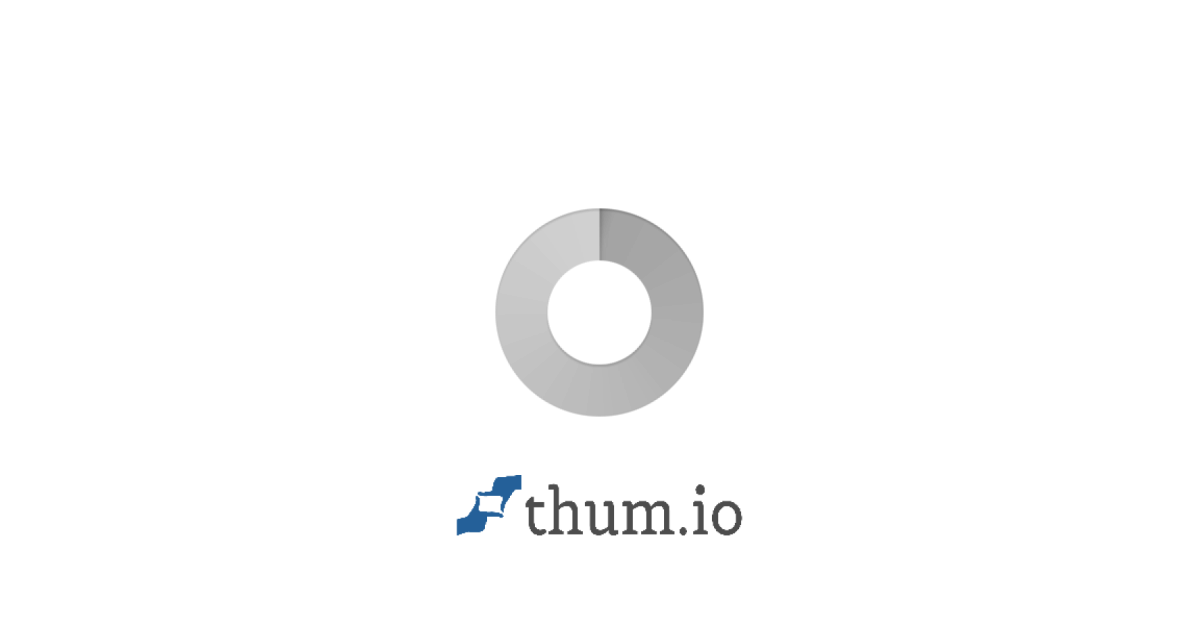 Go to WebSite
Mediavine was founded by content creators, for content creators. Our goal is to provide your readers with the best possible user experience and you with maximum earnings, all with full transparency.
Whether you're a fashionista, world traveler, recipe developer or DIY guru, we've got you covered. We serve bloggers in every lifestyle niche, from finance to fitness.
Mediavine is always so responsive and they're a team that's always helped us find the right way to not just work with display ads but to actually optimise our website as a whole.
Advantages:
Good for long form content.
The organization will answer any questions you have about ads on your website.
Disadvantages:
The amount of monthly page views (50,000).
Mediavine's minimum payout is $25 for PayPal and direct deposit (or $200 for international direct deposit).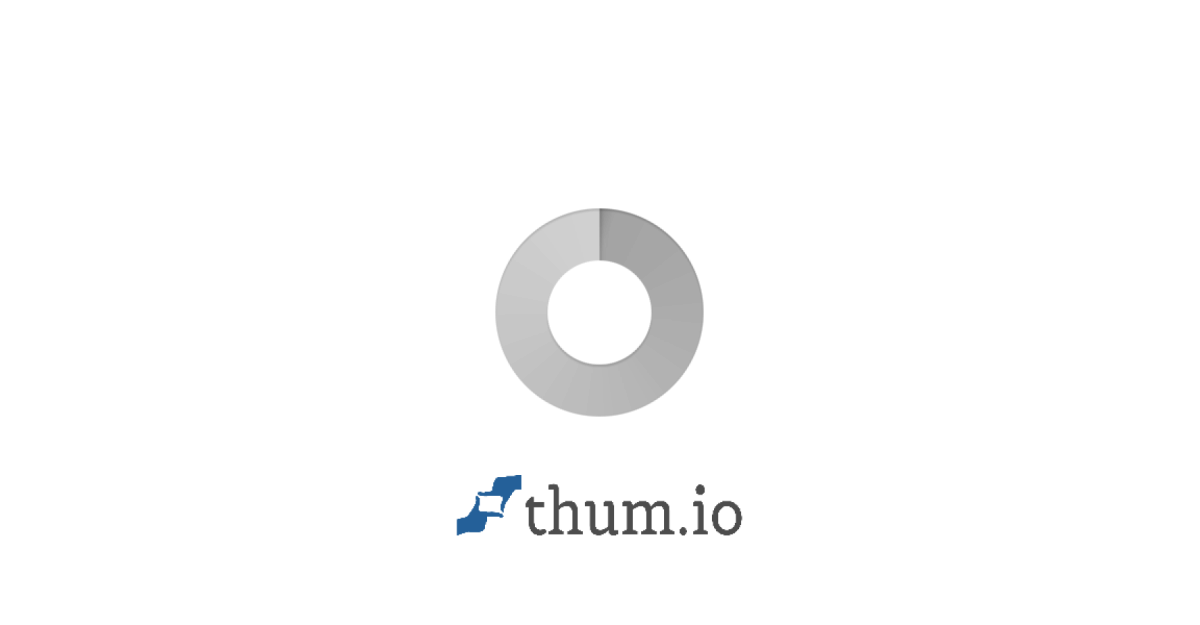 Go to WebSite
Playwire's Revenue Amplification Managed by Professionals (RAMP) Platform brings the best of ad tech into a single platform, and makes it smarter.
The RAMP Platform is a great fit for blog publishers who've surpassed the 500,000 page views per month mark and are looking for a more comprehensive ad monetization solution.
Machine learning and AI maximize yield on every impression. Realtime predictive algorithms ensure you always receive the highest bids possible.
Advantages:
Immediate revenue uplift
Adjusts 1,000s of settings
Improves as it learns your site
Disadvantages:
The minimum payout is $100 through PayPal or $500 through wire transfers, issued every 60 days.
Go to WebSite
Reach your audience in new places
Find and engage over one billion relevant users across premium publishers at massive scale on the world leading native discovery platform.
Create meaningful engagements
Create unique and relevant ad experiences using Taboola's user behaviour data and flexible creative formats.
Drive marketing results
Meet your marketing objectives – build awareness, generate high value leads and encourage customers to take action online.
Advantages:
Taboola is a major advertising company that has worked with large media brands and earned a reputation for its high quality of advertisements.
The service lets you display advertisements with highly customizable formats, embed videos, manage personalization methods, and filter ads shown by keyword.
AdExchange level AdNetwork...
Disadvantages:
A minimum traffic requirement of 500,000 pageviews per month.
The minimum payout is $50 through Payoneer.
Taboola's services are reserved for enterprises, not small bloggers.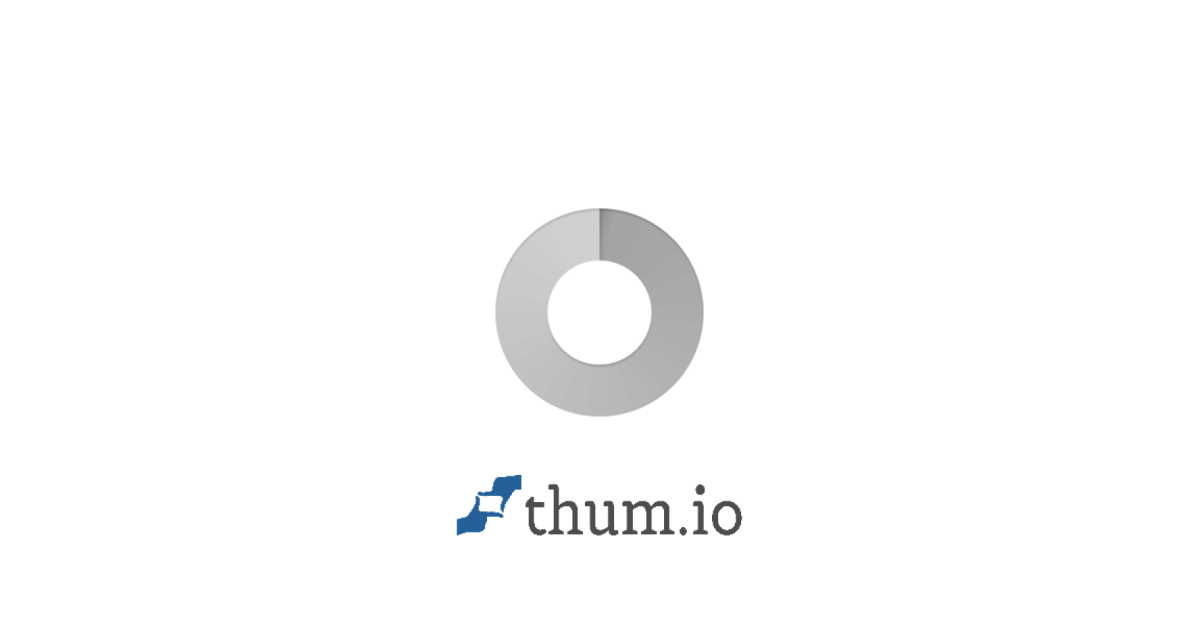 Go to WebSite
Native Shopping Ads provide highly relevant and dynamic product recommendations in a stylishly designed and responsive ad unit that can be placed at the end of content or within the content to create a more compelling visitor experience and shopping opportunity.
Amazon Native Shopping Ads, a division of the Amazon Associates program, allows you to place native Amazon product listings on your blog pages. These ads are targeted based on the surrounding page content.
Advantages:
Amazon's adNetwork so no need to say for features.
Best for shopping website's.
Disadvantages:
Amazon sends payments 60 days after the end of each month, and the minimum payout is low at $10 via direct deposit.
Your visitors must likely to make a purchase this way than through competitors.
Go to WebSite
Adblocking is growing 34% YoY. Start capitalizing on it.
You can setup AdRecover within minutes and start displaying fast-loading UX-compliant ads to your website's adblock user traffic.
Ad blocking software prevents online advertisements like display ads from displaying in users' browsers, and is a major obstacle to online advertisers and publishers that rely on ad revenue to sustain their websites.
Advantages:
Google Certified Publishing Partner (GCPP), backed by Microsoft Ventures, member of the IAB and TAG, and winner of the NASSCOM Emerge 50 award.
Today, we serve and optimize over 4 billion monthly ad impressions for the 300+ publishing partners in our network.
Disadvantages:
To be accepted, your website must receive at least 10,000 ad-blocked pageviews per month.
The minimum payout is $50.
Go to WebSite
Setupad was established in 2015. The idea was quite simple - help publishers earn more from advertising by improving programmatic solutions.
Our two founders, with more than 15 years of combined experience in the advertising industry, put their heads together and developed the first solution that was able to show incremental revenues.
We monetize and have a direct relationship with over 500 international websites and are one of the leading startups in Baltics.
Advantages:
Reliable 60 day Payments
No Minimal Commitments
Ensured Ad Quality
Disadvantages:
If your website's monthly visits are at 100,000 or more, consider partnering with Setupad.
Publishers receive their first payment after 60 days and then every 30 days if the minimum threshold of €100 is reached.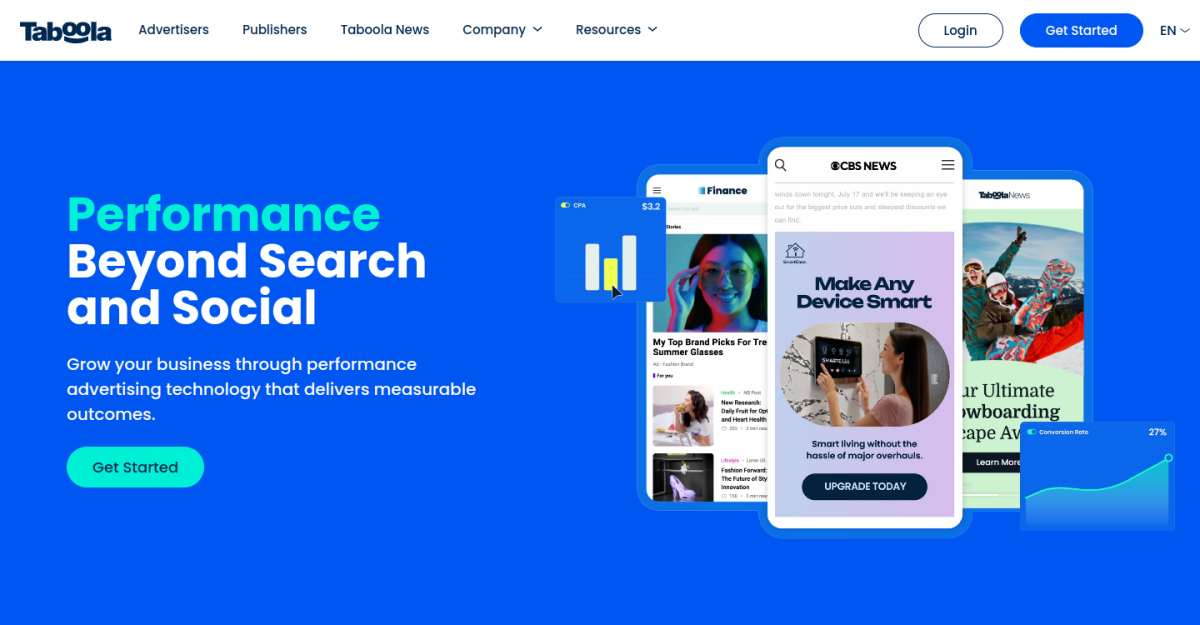 Go to WebSite
Bring together all of your affiliate revenue efforts into one place—from link creation to editorial tools to reporting.
Plus get the insights you need to grow your affiliate revenue.
Sovrn //Commerce (formerly VigLink) is an AdSense alternative for beginner publishers.
This option provides blogs with a variety of display ads, video ads, and affiliate links to insert on their pages, and automates relevant ad selection based on your content.
Advantages:
Ads do not always appear , so as to maintain the user experience.
Minimum disbursement is $10.
Disadvantages:
The minimum payout is $10 through PayPal and $50 through direct deposit.
Go to WebSite
By joining Skimlinks you have direct access to a global network of 48,500 merchants and 50 demand partners (including Affiliate, CPA, CPC…).
Merchants that agreed to offer special commissions to Skimlinks' publishers are easily identified in the VIP and Preferred Partner Program.
Skimlinks is ideal for bloggers who want to monetize their text content without (or in addition to) display ads. It also works well for product reviews, which are more likely to mention brands by name.
Advantages:
60,000 publishers worldwide..
48,500 merchants worldwide..
$2.5M of sales every day..
Skimlinks is a Taboola company.
Disadvantages:
Skimlinks offers a low minimum payout of $10.
It only sends payments every 90 days.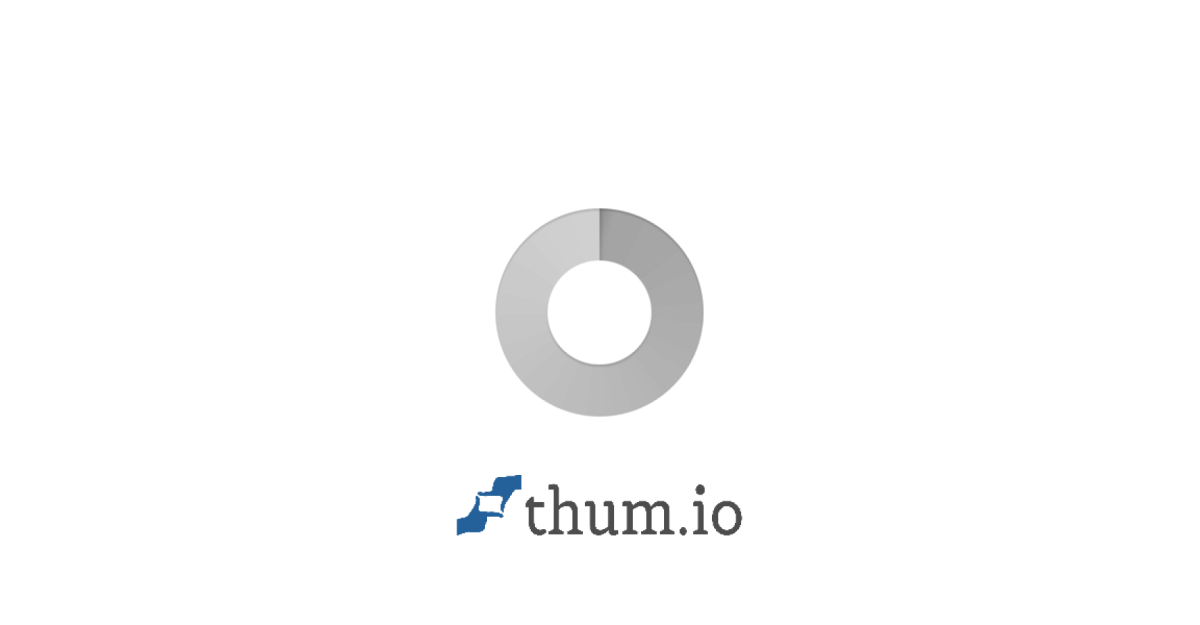 Go to WebSite
Access 100+ premium publishers with advertising opportunities you can't find anywhere else. Discover placements across popular apps like Pocket and Feedly in addition to niche websites like CSS-Tricks and Dribbble.
Find high-quality ad placements that align with publisher content. Choose from native ads, dedicated emails, newsletter sponsorships, sponsored content, podcast ads, and display ads— plus custom options.
Ad formats include banners, text ads, native ads, RSS feed ads, email ads, and content sponsorships.
This is very competitive for the industry and significantly higher than Google's commission rate of 62% per click
Advantages:
More than 4,500 advertisers grow their companies through our native, display, email, and sponsored content placements.
If you can reach this high bar, you'll enjoy a 75% commission per click.
Disadvantages:
The minimum payout is just $20 with PayPal.
Unlike other solutions, BuySellAds does not display automated or targeted ads.
Conclusion
Many are not Google AdSense alternatives that you can use? So, if your Google AdSense application is rejected, don't be discouraged. Just use one —or more — of the AdSense alternatives above to keep you monetizing your blog.
Even so if you feel that the income from Google AdSense is still lacking. You can combine one of the AdSense alternatives above with Google AdSense that is already running.
However, combining various AdSense alternatives alone does not guarantee that your income will increase, you know. You should also pay attention to the amount of traffic that comes to the website. The more traffic, the higher the chance that the ad will be clicked by visitors.
We hope this Google AdSense alternative article can help your blog. Comment your email below to get blog tips articles like this straight to your email. See you in the next article!